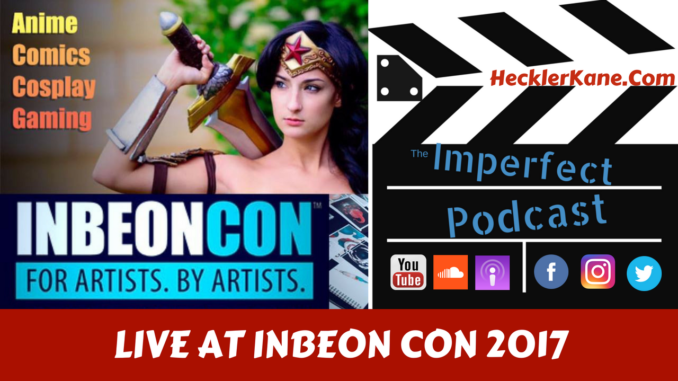 Inbeon Con is Long Island's Comic Con for Artists! We were inspired by anime, comics, cosplay & gaming and met some amazing local artists, costume designers, animators & game developers. Featuring creator Eric Hutchison, we had the chance to learn what it takes for independent artists to make it. In it's 4th year, Eric has done a great job of assembling artists with passion and talent to create a community that's supporting each other. Watch the video for a special light sabre fight with the Sabre Guild Endor Temple.

Interviews include:
Eric Hutchison – Inbeon Con Creator
Experience Unknown – LiveHorrorShow.com 5D Horror Show Friday September 30th 2017 at The Cradle of Aviation
Antonio Mastria – Comic Book Artist & Illustrator
Regine Sawyer – Lockett Down Productions & Women In Comics Collective
Cristian Aluas – Artist, Designer, Writer, Film Maker & Speaker known for his graphic novel Big Boss: Gun for Hire
Jason Quinones – Cartoonist and Graphic Artist at Beer and Cookies Comics
Demon Boy – The World's Most Exciting Horror Rock Show
Chris Fehn – 501ECG.com Empire City Garrison part of the world's premiere Star Wars costuming group.
Saber Guild Endor Temple – Choreographed light saber fights at cons, events and birthdays to raise money for charities
Brian Van Kuik – Stained glass artist at Taomoonsworkshop.com
Rich Drezen – Luckyzilla.com following the adventures of Bruce Deodato, alias Luckyzilla