Synoposis: Seymour the Unfortunate Vampire
In a world occupied by numerous supernatural creatures, good-natured Seymour, is mistakenly turned into a vampire and struggles to adapt and stay one step ahead of the vampire hunters who want him dead.
Seymour and his friends, Corrina and Wally, are desperate to avoid the vampire hunters, while securing a constant source of blood that does not involve Seymour attacking humans. However, as Seymour gets hungrier he must learn to control his urges. Strange circumstances abound as he also endeavors to keep the particulars of his new existence from his family. Seymour has to work his way out of many uncomfortable situations in his new altered life while adapting to his new normal.
Seymour finds some comfort after his encounter with the Agency of Supernatural Rehabilitation Services. A world wise werewolf, named Chester, is sent to guide him through this transition. Chester is charmingly unrefined and is keen to keep an eye on the unfortunate Seymour as he knows how unaccepting humans can be to those who are different.
A new threat arises when Seymour's condition is inadvertently revealed to a fairy (displaying no characteristics normally associated with being a fairy). Lark Cedarcreek, is tall and usually bears no visible wings. Far from being a gentle, nymph like creature, he bears a greater resemblance to Boris Karlof. It is revealed that while the blood of a fairy can allow a vampire to walk in the light of day, fairies are dangerous to vampires because vampire blood is like a drug to them.
The story culminates with Seymour being forced to choose between his own life and that of his friends due to the deception of Lark. The series is threaded with action, sarcasm and situational humor. Seymour is lovable, and naive. His friends are loyal. It is an adventure through the surprises experienced by a newly turned, fairly innocent vampire to find acceptance of himself, friends, family and survival with his new life.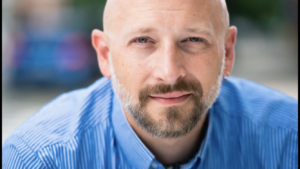 Seymour Played by Joe Kane
Seymour the Unfortunate Vampire will be played by Writer and Director Joe Kane. Seymour, just your average "Joe" is unknowingly turned into a vampire and struggles with acceptance of his new life. Dealing with his family, friends and new enemies, the vampire life is unfortunately not what he's seen in the movies. Joe Kane has had the concept for Seymour for a number of years and this web series will be its first introduction to the world. Find out more about Joe Kane and the rest of the team on our About Us page.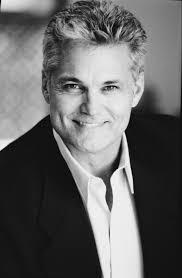 Chester the Werewolf Played by Marshall Teague
Chester, a werewolf and sponsor for the SRS will be played by actor Marshall Teague. Marshall has appeared in over 130 film and television shows and is best known for his roles in Road House (1989), Armageddon (1998) and The Rock (1996). He was even a recurring character on Babylon 5 as Ta'Lon. We got to know Marshall as a guest on our podcast while he was promoting the indie film Road to the Well. During that interview his charming straightforward attitude was clear as day. We joked about working together in the future and now that day has come! Get to know Marshall better in our Interview with Marshall Teague.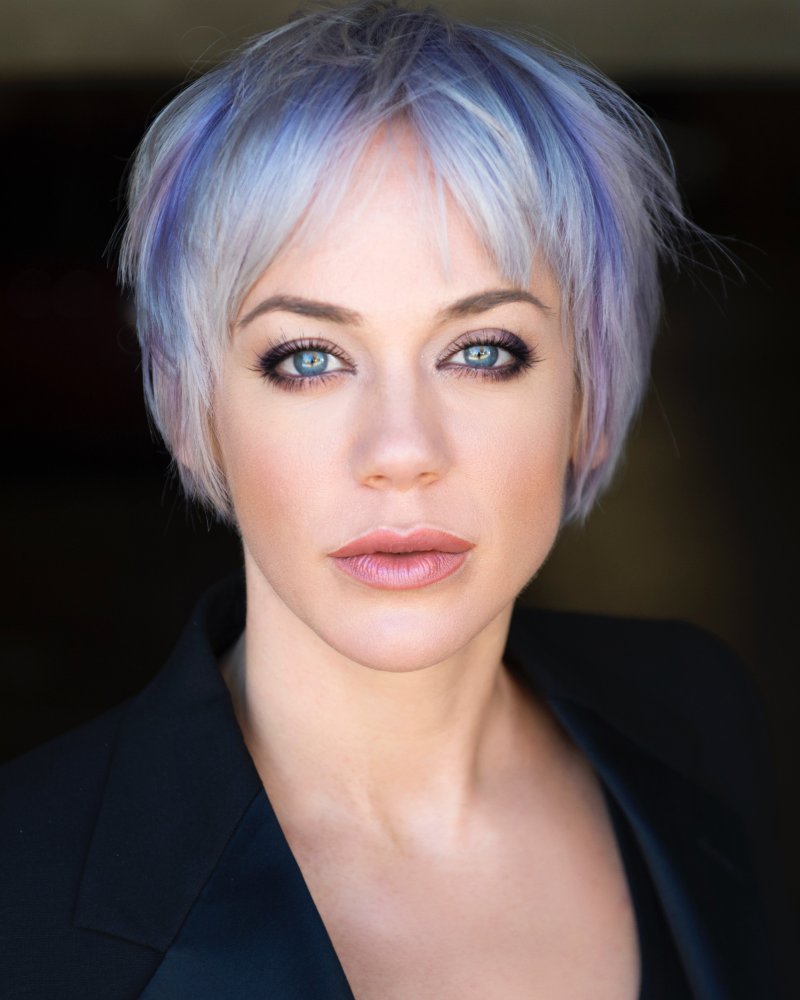 Peggy The Vampire Hunter Played by Tonya Kay
Peggy, The Vampire Hunter is a hot headed, kick ass female played by Tonya Kay aka The Most Dangerous Woman in Hollywood. Her talents are as diversified as they are bold. From stunt woman to dramatic actress, comedy to dancer. Tonya is known for her role in the Lifetime movie The Other Wife and will be a series regular on the El Rey Network's Puppet Master: Axis Termination.
Get to know Tonya better in our Interview with Tonya Kay.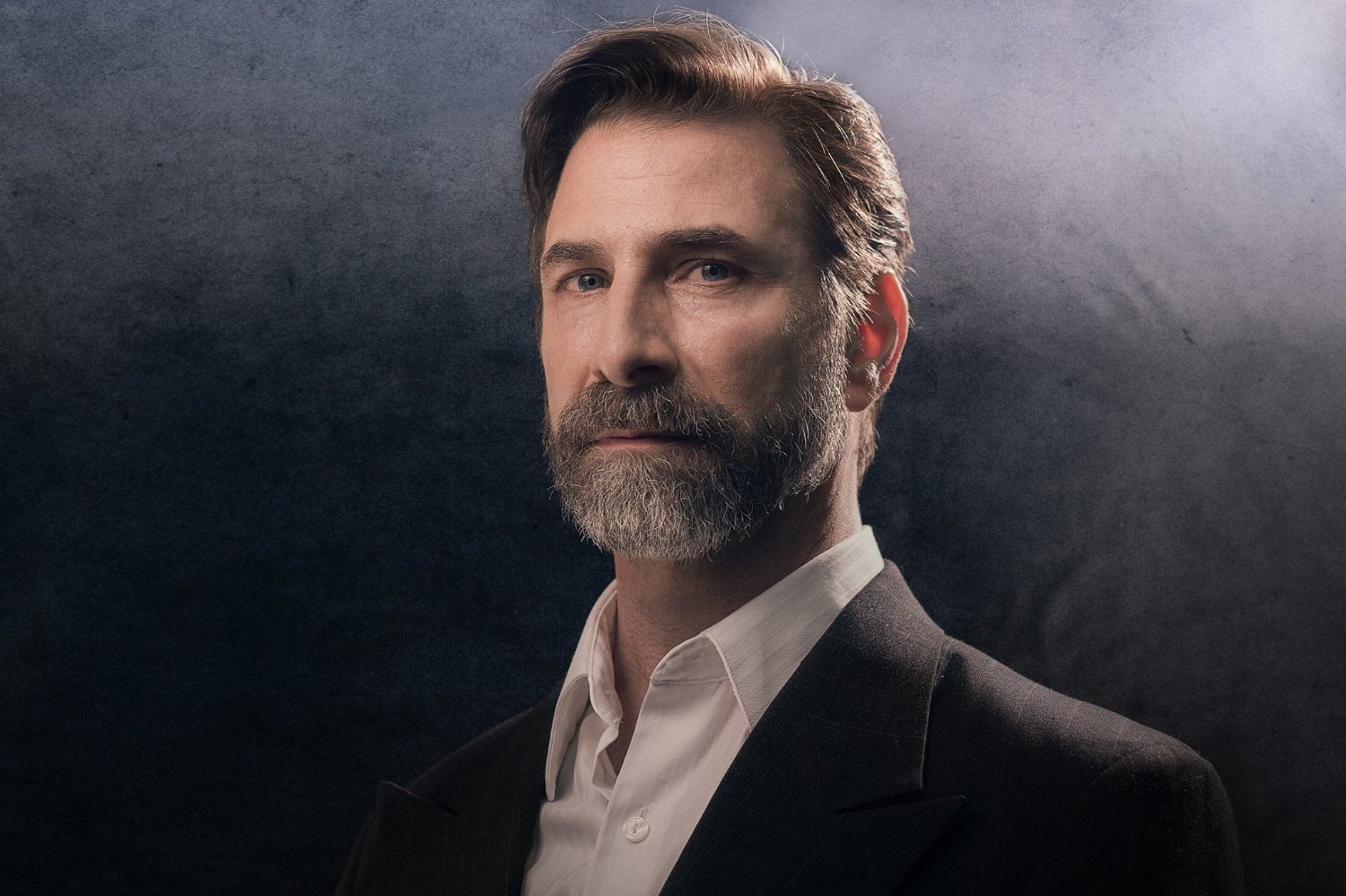 Guy The Vampire Hunter Played by Ethan Marten
Guy, The Vampire Hunter is cool, calm, collective and a little clueless. The role of Guy will be played by Ethan Marten who does his best to keep Peggy from making a scene. Ethan is the producer of the indie film Eyes of the Roshi. Ethan is the founder of Light Age Films and has a rich history in the indie film industry dating back to his father's relationship with indie horror icon Sam Sherman.
Get to know Ethan better in our Interview with Eyes of the Roshi.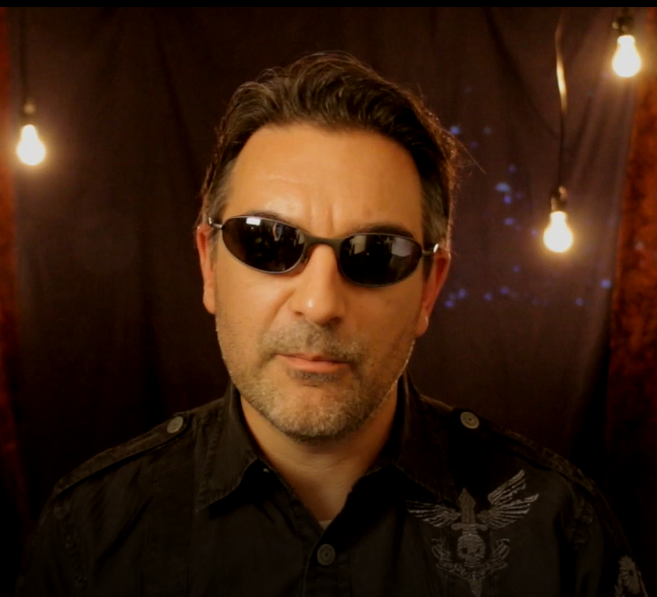 Agent Odin Played by Sal Conca
Agent Odin is an SRS Agent (Supernatural Rehabilitation Services) assigned to Seymour's case file. A former vampire hunter, he had a change of heart when his father was turned years prior. Now he has nothing but the best of intentions and only wants to help people like Seymour adjust to their new life. Working from the behind the scenes Agent Odin and the SRS are a powerful in bringing peace and harmony to an otherwise divided world. Played by Sal Conca, this will be his acting debut. He is the executive producer of the film and best known to Heckler Kane Creations as the "business guy."