Unboxing the Mackie PROFX16V2 Mixing Board
17 November, 2016
0 Comments
---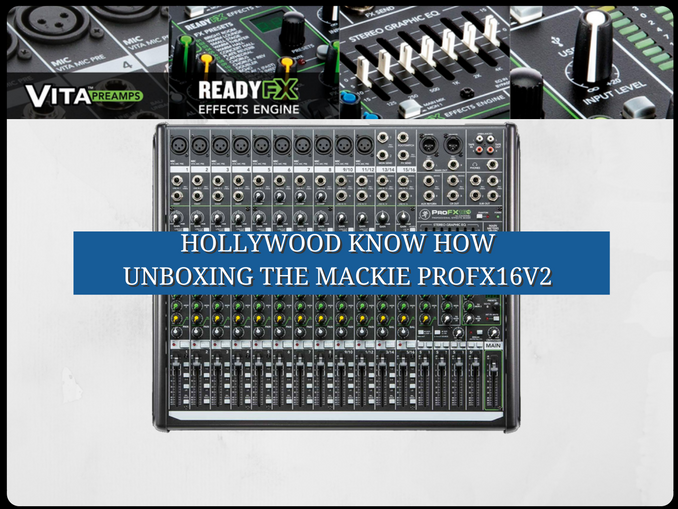 Hollywood Know How is an educational division of Heckler Kane Creations and the Imperfect Podcast.
Joe tells us all about the Mackie PROFX16V2 16-Channel 4-Bus Compact Mixer with USB and Effects and why you need one! Whether you're looking to step up your podcast or on set this mixing board can get the job done!
5 Highlights of the Mackie PROFX16V2 Mixing Board
10 low-noise Mackie Vita mic preamps add life to any input
ReadyFX effects engine with 16 effects including reverbs, delays, and choruses
7-band graphic EQ for tuning mains or monitors
3-band EQ with sweep able mids and 100Hz low-cut filter on all channels
Aux output for monitor mixes, venue 70-volt systems, and more
Best Price: Mackie PROFX16V2 Mixing
Here's a pro-tip. The Mackie PROFX16V2 mixing board retails for $449.99 almost everywhere including Amazon.
The Mackie PROFX16V2 is available at Musician's Friend and Swagbucks members can get 4% cashback. That will save you $18. It's FREE to join!
Sign Up Here and get a $5 Bonus!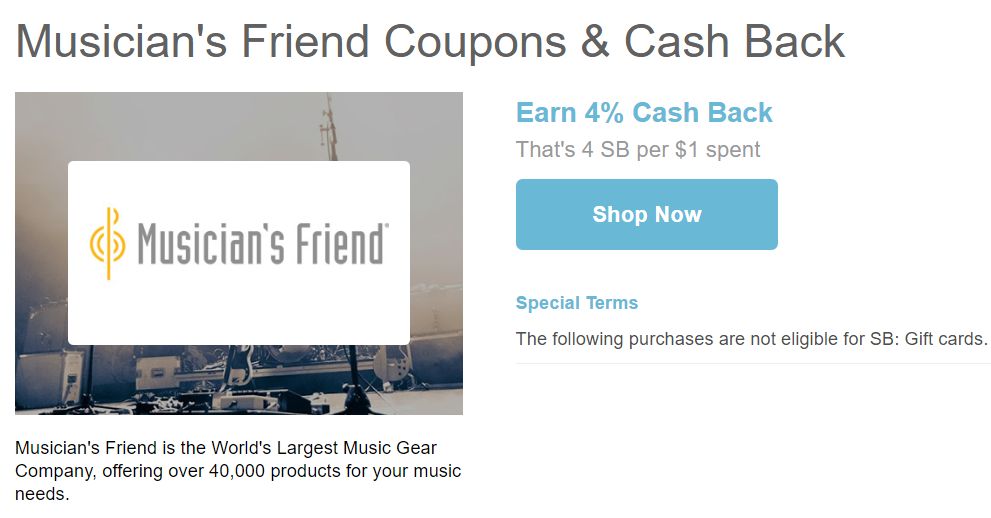 Unboxing the Mackie PROFX16V2 Full transcript:
I'm Joe Kane and this is Hollywood Know How. On today's episode what we're doing is we are unboxing the Mackie PROFX16V2 and we'll give you a good look at what's inside the box.
So let's get started, Mackie PROFX16V2 comes in a stylish box with a green and brown…but who cares. Let's get inside.
We cut this puppy open and obviously it's well packed with foam and plastic. The first thing I notice is the solidness of the unit…
Did I interrupt?
You may be asking why a film maker needs a mixing board. They need a mixing board for multiple reasons. We personally need a mixing boards because we do a podcast and we have multiple people talking at the same time so you need to mix them together.
So thats number one.
On set you can also use a mixing board to mic multiple people. There are plenty of reasons for someone to need a mixing board and I'm hoping that helps you out for that question of why would a hollywood know how person need a mixing board.
Back to your regularly scheduled unboxing.
It's built with a steel chassis and an ABS side protection and built like a tank.
In the box is the instruction manual, a USB cable and the power cable.
The back of the unit is simple with a power chord and USB input and the power switch.
There are 10 of the new low noise Mackie Vita mic pre amps. The board features 4 stereo inputs as well.
The board has a balanced XLR and balanced, unbalanced 1/4 inch main outputs which gives you the capability to run your system in different configurations.
This unit has a 7 band graphic EQ for tuning mains or monitors.
It has an EQ bypass switch, main mix to monitor mix and a 48 volt phantom power.
The ready FX effects engine comes with 16 effects including reverb, delays and choruses and a mute switch for the effects. Here we have the headphone volume control and all channel break or mute.
A separate level to your output and the selector switch for the tape or USB. The USB can be for playback music and for recording right to your laptop.
Each channel features its own individual 3 band EQ with sweep-able mid frequencies and 100hz low cut filter. 2 Auxiliary controls for monitor mixes and an effects knob for individual channel control. Oh and of course the pan left and right.
Individual channel mutes and overload indication. Smooth sliders, a solo PFL switch, left right assign and 4 flexible sub groups for the mix management.
This is the Mackie PROFX16V2 and we like it!
I'm Joe Kane and this was Hollywood Know How. Please don't forget to check us out on http://hecklerkane.com and all of our social media and subscribe to our channel.