How To Make a Cheap Blood Squib For Gunshot Effect
16 February, 2017
0 Comments
---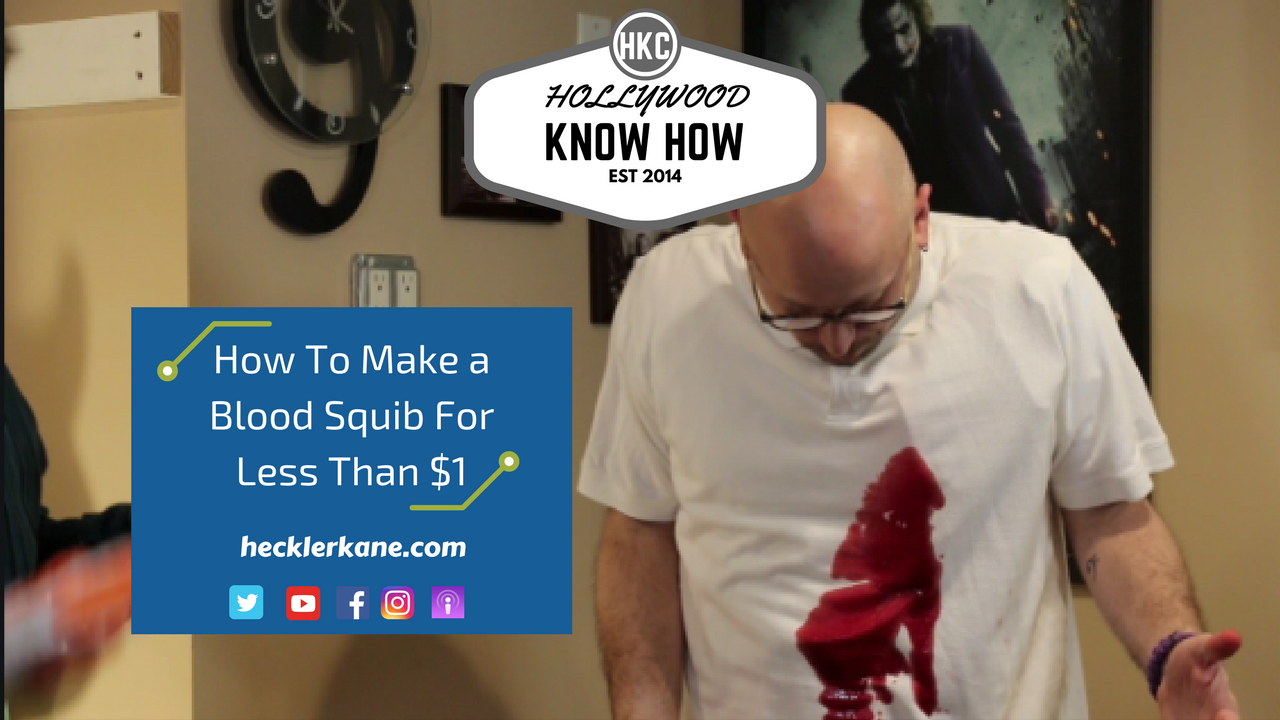 In this Hollywood Know How we teach you how to make a cheap homemade version of a blood squib. Film makers use a blood squib to create gunshot effects and blood splatter. In case you weren't sure, a squib is a miniature explosive device used in a wide range of industries, from special effects to military applications. Add the blood and you have a blood squib that mimics what it would be like to get shot. The good news is our version doesn't require any explosives and costs less than $1.
Blood spatter and gunshot special effects are as old as Hollywood. Blockbuster films use the latest technology to make it all seem real but there are plenty of ways for an indie film maker to pull of blood splatter and gunshot special effects on the cheap.
The best part about making your own effects and props is that you're only limited by your imagination. If you film yourself using this tip, leave us a note in the comments with a link to your work! We'd love to see what you create.
To make your blood squib you'll need a few items:
1 Ziploc Sandwich Bag
String or fishing line
Duct tape
Fake Blood
Steps to making your cheap blood squib
Lay a strip of tape flat and then put a smaller piece of tape sticky side together in the middle
Attach the tape to your stomach and add extra pieces of tape for strength along the sides

This creates a guide for the string to slide through

Attach one end of the string to the zipper on your sandwich bag

Make sure the zipper still functions after the string is attached

Duct the empty bag to your body and make sure the bag is secure

Make sure the top of the bag is positioned at a downward angle

Run the string through the guide you made in Step 2
With the string on the floor, pin one side down with your foot
Sliding your other foot will now open the zipper on the bag
Fill the bag with blood and then….