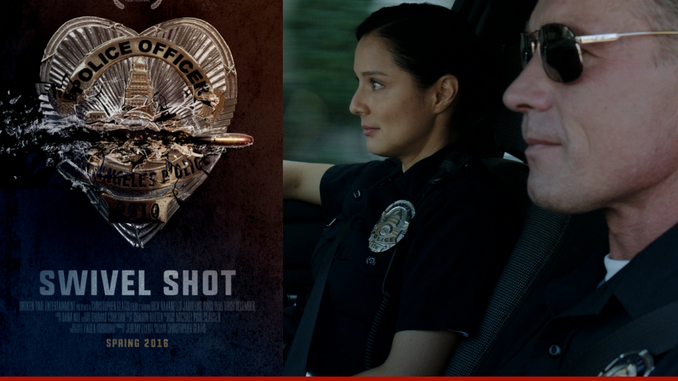 This week on the Imperfect Podcast we interviewed independent film maker Christopher Glatis and actor Rick Ravanello. We discussed their experience making the short film Swivel Shot. Swivel Shot is about two LAPD police officers, at the height of their love that are about to surprise each other with joyful news. Unfortunately, a day that could have been beautiful for both, proves to be the most challenging of their lives. Swivel Shot is a moving story of timing, fate and destiny.
As independent film makers we strive to make movies that have an impact. During the interview Christopher & Rick discussed how important collaboration is to the creative process. Rick pointed out how important relationships are in the film industry and that making friends with the crew will help your career for years to come. They also shared why short films can make a bigger impact with the audience, plus find out what equipment they used and how much budget you might need for your next independent short film.
Swivel Shot Podcast Preview
Swivel Shot Interview Full Episode
Watch The Short Film Swivel Shot
Produced & written by Christopher Glatis, starring Rick Ravanello & Jacqueline Piñol.
This week in the news