12 February, 2018
0 Comments
---
This week we wanted to share our experience participating in a video contest. These types of contests are generally open to the public and can be a great way to test your production skills in number of areas such as budget, schedule, cinematography and creativity. Incentives for participating in these types of contests include cash prizes, merchandise and of course bragging rights. To see a full list of video contests available at any time visit onlinevideocontests.com.
While we've participated in competitions before, this was our first video contest that carried a $10,000 grand prize. One of our hurdles  was that we didn't find out about it until 2 weeks prior to the submission date. If two weeks sounds like a lot of time, it isn't. Think about making a video for $10,000, how much time would you need to plan, shoot and edit that video?
The good news for us is that we've been working as a team for years so dividing up tasks and streamlining our process. Our reasons to participate in this contest were not just about the possibility of winning a prize. We do them to sharpen our skill set or push us to do something more creativity and adhering to parameters like you would if you were doing commercial video production for a client.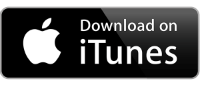 Genie Garage Door Video Contest Submission
The video was submitted on February 4th, 2018 and we'd love feedback from other filmmakers. What would you have done? How could you improve this video? Leave us feedback in the comments.
The Parameters
While some may feel like parameters are a hindrance to creativity, I would suggest that parameters spawn creativity by making you think clearly about achieving certain objectives or goals. Here are the requirements for the Genie Garage Door video contest we entered.
ENTRY, VIDEO AND FINALIST VIDEO REQUIREMENTS & CONDITIONS: All Entries, Videos and Finalist Videos must comply with the following minimum guidelines to be eligible: (this is just a summary, there were 25 conditions that had to be met)
Video and Finalist Videos must feature or describe a Genie Garage Door Opener and/or its features or capabilities.
Video and Finalist Videos must include a standard size single or double residential garage door that is compatible with any Genie Garage Door Opener models
Entrant must have express written permission from the owner of the garage to use the owner's property in the Video/Finalist Video.
Individuals other than the entrant may not appear in the Video or Finalist Video, without express written permission.
The maximum file size is 150MB for videos submitted to the Contest Website. Video/Finalist Video must not exceed 90 seconds in length.
Entry and Video/Finalist Video cannot contain or depict visible phone numbers, website links, street addresses, e-mail addresses or license plate numbers.
Discussion Highlights
Pre-Production including scripts
Casting for the role quickly
Selecting a location
Three different set designs
Creating a shot list
Getting voice over work completed
Editing and throwing out the script
Submitting a completed video
Special Thanks