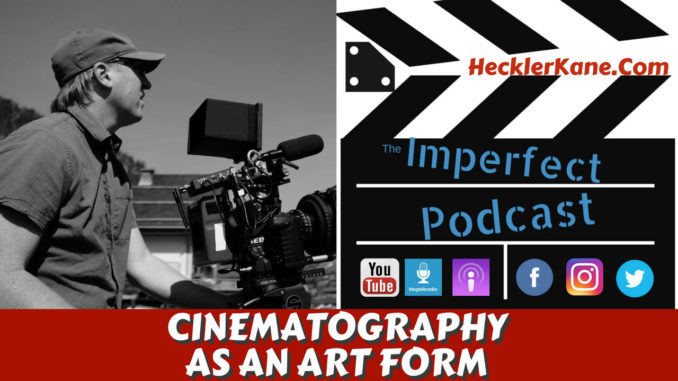 On this week's Imperfect Podcast, we have a 2-part special with professional cinematographer Donavan Sell. In part 1, we have an in depth discussion about cinematography as an art form as well as the practical nature of working in the business. We also cover the challenges that cinematographers face today.
Find Donavan Sell online at http://donavansell.com/

Donavan Sell Interview Part 2
In part 2, our discussion becomes much more personal. We discuss family, career decisions, film challenges and his experiences in California. Watch Donovan's latest commercial for the Dunlop MXR Reverb guitar pedal. This commercial was filmed with a small crew, but of the highest quality. The cinematography is excellent as Donovan Sell is able to combine the artist and practical side in this commercial.
Us creative types can be really insecure and we need to know you care. Please Take some time to show us how much we mean to you. If you like what you see hit us up at Twitter, check out our behind the scenes at Instagram, and our YouTube is the best place to find all of our videos. If you don't like what you see, mamma always said if you cant say something nice…
Watch Donavan's Commercial for Dunlop