How to Film Dialogue & Make it Visually Interesting
23 October, 2017
0 Comments
---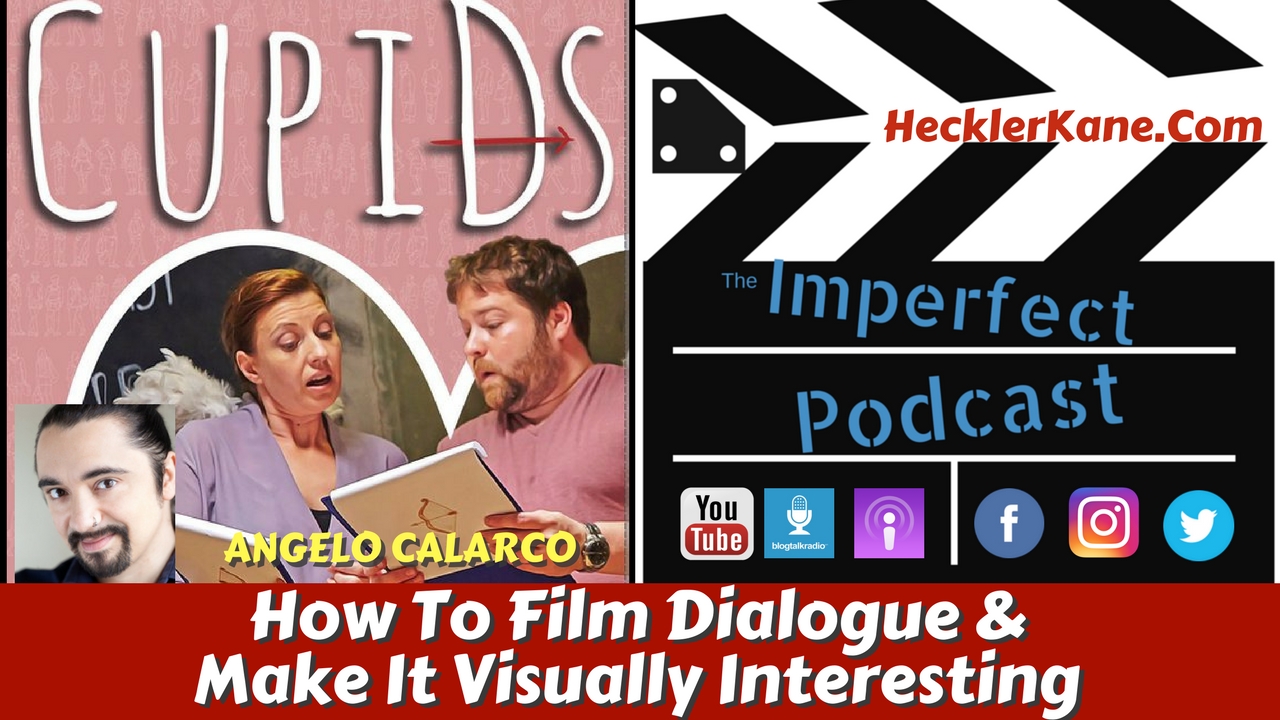 Cupids is the latest comedy short film from Angelo Calarco. Cupids is currently on its festival run and was recently featured at the Soho International Film Festival and will be in New York again at the Gold Coast Film Festival. We discuss the challenges of filming dialogue with 4 people on screen and how to not make it feel boring. Angelo has a unique perspective using visuals and sound,  crossing from fantasy to reality to keep the audience engaged.
Angelo Calarco is an Italian freelance Producer/Director living in London operating under the name of Beware Of The Dog Films.  His career started as a comedy writer and an award winning stand-up comedian. Angelo moved to London in 2010 and learned the art of filmmaking by working as a Production Assistant, Marketing Assistant, Assistant Producer and Assistant Script Editor for several Film Production companies in London such as JetSet Films, Wo-Ho! Productions and One Eyed Dog Films while also experimenting with his own passion projects.

Cupids Short Film Cast & Crew
Director: Angelo Calarco
Writer: Nick Grills
Starring Jenny Delisle, Tiernan Douieb, Michelle Fahrenheim & Daniel Knight
Logline: Two cupids must team up to face one of the greatest challenges of modern times: getting two strangers to talk to each other!
Interview Highlights with Angelo Calarco
Angelo's Background
Angelo moved to London specifically to learn how to read and write English to gain an international audience.
He was writing scripts before making films until he opened his own production company.
After 10 years of stand-up comedy, filmmaking has always been the end goal of his artistic dreams.
Angelo's idols include comedic filmmakers Mel Brooks and Woody Allen.
Producing Cupids The Short Film
Angelo contacted writer Nick Grills after originally hearing the idea 3 years prior at a script writing meeting.
The script was still available and they adapted the script to Angelo's point of view and went from there
"I respect so much the work of a writer and I didn't want to make big changes."
Directing Cupids – The Challenge
The story was written as a very static scene.
The dialogue rotates around the table with 4 characters that speak a lot.
Most of the comedy comes from the dialogue and the problem was how to make it visually interesting.
Angelo studied the genre of the film including comedy and fantasy.
Using cinematography and sound, Angelo created two worlds in the same place.
Jumping between the two worlds is what makes the scene dynamic.
Look for Cupids at the Gold Coast Film Festival November 11th at 4:30pm EST
Tags:
comedy
,
cupids short film
,
director
,
filmmaker
,
filmmaking
,
indie film
,
short film