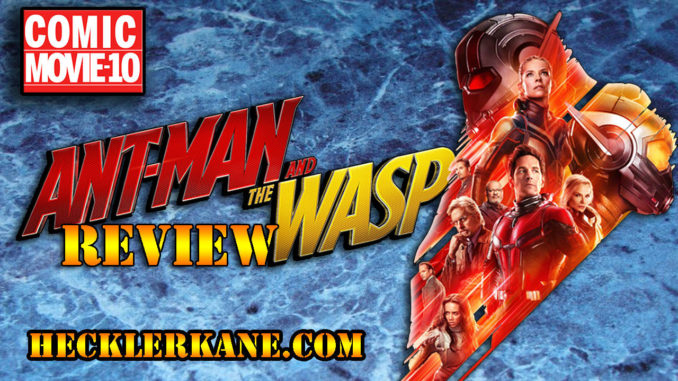 On this episode of Comic Movie-10, the Kane brothers offer a run down of the latest superhero movie, Ant-Man and The Wasp. They explain that the movie starts with Paul Rudd's character, Scott Lang (a.k.a. Ant-Man), on house arrest. While Ant-Man has been making very public appearances, authorities are constantly checking on Lang to ensure he is still in his home during his last days of confinement.
Interestingly enough, Lang is on house arrest based on his actions during Captain American: Civil War. It was Lang's decision to join Captain America in Germany that has led to his current situation. Joe and Dan explain that this movie is set between Captain America: Civil War, and the more recent Infinity War. While this time line can confuse some viewers, the brothers believe that overall, the story is really solid and enjoyable.
The brothers also point out that this is a much smaller story than what Marvel has been producing, which is interesting because it shows how the heroes are still working and experiencing trials between the life shattering moments that are more present in other movies. In addition, Lang's character is shown as endearing, through his relationship with his daughter Cassie, as well as his ex and her new boyfriend. It is interesting to see how he navigates his relationships with the people around him.
Also worth mentioning is that Evangeline Lilly plays the Wasp. This is the Wasp's first ever full-on, fleshed-out appearance on the big screen. Joe explains that Lilly's take on the Wasp is very similar to the Wasp in the classic comic, Earth's Mightiest Heroes.
Lastly, the brothers explain how new technology allowed viewers to see flashbacks with well-known characters looking notably younger. They explain how this was done and how there was even a special family connection in one of the flashback scenes. To hear more detail about this and all things related to the review of Ant-Man and The Wasp, check out this week's episode. As always, leave your comments, questions, and opinions, and tune in to the next episode of Comic Movie-10.