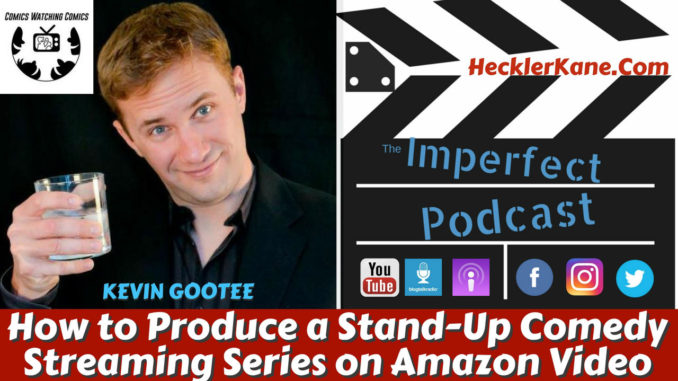 This week's guest on the Imperfect Podcast is Kevin Gootee, creator and producer of the streaming series Comics Watching Comics available on Amazon Video. We talk to Kevin about everything from how he came up with the idea for Comics Watching Comics to what it takes to make the show available on Amazon Video. You may be familiar with shows such as Last Comic Standing but Comics Watching Comics takes things in a different direction featuring amateur comedians that Kevin and his panel critique and decide whether or not they have what it takes to make a living as a stand-up comedian.
We dive into what it takes to produce a streaming series for 5 seasons and the process of making it available on Amazon.  Kevin Gootee also has a number of ideas for more series based content that he'll be unleashing in the near future.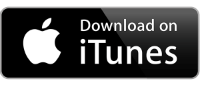 Keep up with Comics Watching Comics
Watch Season 5 of Comics Watching Comics on Amazon Video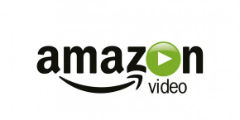 What Is Comics Watching Comics
Kevin Gootee started out as a stand-up comedian himself
At an open mic, Kevin couldn't believe how horrible it was and started texting a buddy about the performance
In those texts of busting chops the idea for the show was born
Kevin thinks Last Comic Standing is too nice to the performers and many aren't newbies as the show might suggest
Aside from being critical of the comedians, it's really a show meant to promote comedy
Why Distribute Comics Watching Comics on Amazon?
It was on YouTube first and then went to Amazon
The numbers on YouTube were awful and the show has been on multiple streaming platforms
Once in discussions with Amazon it was a no-brainer to move the show
His goal is to bring the show to a wider audience
Production requirements are insane but the most intensive process is close captioning that has to be 100% on point
What Does it Take to Produce Comics Watching Comics
Kevin maximizes time by shooting 2 seasons in one taping of just the comedians for up to 5 hours
The panelists shoot on two different days
The first two seasons were comedians he knew well
Seasons 2 and 3 he placed ads on Facebook
For Seasons 5 the show was picking up steam, people were emailing him from across the country to be on the show
Kevin watches submissions videos and chooses 25 comedians for each season of the show
Who are the Panelists
The panelists are veteran comedians Kevin chooses each season
Each new season the fans can choose which panelist they would like to see return
Panelist Sean Lynch, creator of Celebrity Death Match on MTV, shares his story about Jay Mohr stealing his Super Friends joke in Season 4
The Future of Comics Watching Comics
The move to Amazon added legitimacy to for the series
Kevin would love to bring the show to cable or network telivision
Kevin also has 3 other shows lined up for the future including Comics Watching Football, Licensed to Kill No Odd Job featuring comedians talking about different topics while playing Goldeneye on the Nintendo 64
Have more questions for Kevin Gootee and Comics Watching Comics? Leave them in the comments and we'll get back to you!