What It Takes to Make it On Broadway with Derrick Davis
7 November, 2017
0 Comments
---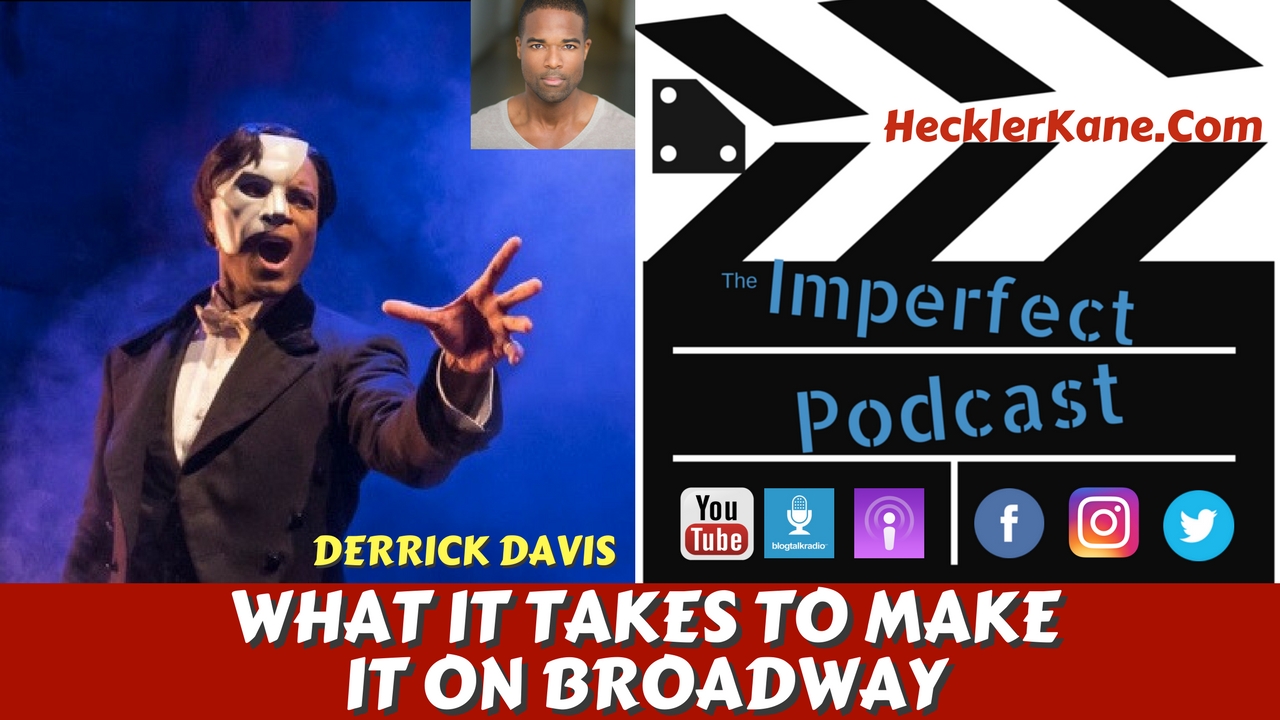 This week's guest on the Imperfect Podcast is opera singer and actor Derrick Davis. Derrick is currently starring in The North American Tour of The Phantom of the Opera as The Phantom.  The grueling pace of a touring Broadway actor is no joke. Derrick shared his journey with us including the intense audition process it takes to land a role on Broadway. Having been hand selected by Andew Lloyd Weber himself Derrick remains humble to his roots and is so thankful for the wonderful fans that have supported him along the way.
Other roles for Derrick Davis include the Broadway production of Disney's The Lion King understudying the roles of Mufasa and Scar as well playing Mufasa in the National Touring company of The Lion King and the Las Vegas production. Derrick has 2 albums available online, "A Christmas Journey" featuring holiday favorites and his all original project "Life Music."

Keep up with Derrick Davis online:
Website: http://www.therealderrickdavis.com
Twitter: @dreamclimber
Instagram: @dreamclimber
Facebook: https://www.facebook.com/dreamclimber
Derrick Davis – Background
Derrick's parents were born in Panama and he was born in New York.
Family, God, school and sleep were the norm for his childhood.
Joe and Derrick reminisce about auditioning together at CW Post College.
After college he struggled with deciding whether to work in musical theater or opera or do something else completely.
Landing The Role of Mufasa in The Lion King
Quote: "Nothing in this industry is straight forward."
Auditioning is grueling but the more he does it the more he understands the necessity of it.
The producers need to make sure they have people with stamina, drive and determination to get over all the hurdles the industry presents you.
By the time Derrick auditioned for the Las Vegas production it had become wildly popular and a much bigger production.
Derrick had 8 call backs and interviews before landing the role and each call back was between 5-10 days.
He recounts almost giving it all up before getting the call that he landed the role of Mufasa.
Auditioning for a Broadway Role
For Lion King there were 100s of people you're competing against.
You get a sense of how you feel you did when you leave the audition but you never what they're getting on their side of the table.
Derrick has learned that rejection may not be them rejecting you but rejecting the scenario.
Height, race and other factors all play into whether or not you may get a role.
"Part of the responsibility of our job is to audition. Whether you get it or not you're going to continue to audition anyway."
A low point for Derrick
Out of college Derrick auditioned feverishly but he never knew auditioning itself was a craft.
In a show you have 2 hours and if you make a mistake you have time to fix it.
In an audition you have 30 seconds to get in and out of the room and convince them you can do 2 hours.
"I wasn't good at auditioning, I was good at performing."
The rejection got to Derrick and he stopped auditioning for over 5 years. He took days jobs as a bank teller and real estate agent.
"When I realized that there was nothing else I wanted to do I had to accept rejection was going to be part of that."
Favorite Roles
Mufasa because it was his first major role.
Scar because at the time it was so difficult and against his own character.
Phantom is a dream come true. It was the first musical his parents took him to.
"It's a complete full circle to be able to stand on a stage and do for other generations what was done for me."
"Phantom of the Opera is a beast"
Phantom of the opera is international unlike Lion King that started on Broadway.
The audition process was instantly intense. He had his first audition and his first call back was that night.
After days of auditions he walked into the audition center and there was a full camera crew with three cameras and lighting. They had to record it to send it back to Andrew Lloyd Weber.
"They were looking for something so specific and it was in those moments where I had to figure out what it was and create in my body instantly to prove not only could I perform the role but I was malleable."
Life on the road
The ensemble is incredibly tight because they spend a lot of time together on and off stage.
The phantom is a very lonely track and he was warned about it from the beginning.
His dressing room is away from everybody.
He has to arrive 45 minutes earlier than everyone else because of the makeup process.
Everyone has left while he's still taking his makeup off.
Being on the road has been a challenge but also find himself again.
The Fans
Derrick loves his fans. He's had fans get on a plane to give him a gift.
Like people that love The Rocky Horror Picture Show, the fans of Phantom come dressed to shows.
The Applause
The only socially appropriate reaction to tell someone you appreciate their performance is applause.
"I don't do it for the applause or for that instant gratification but I do like it because it's the dynamic of live theater. I couldn't do it without a live audience."
Derrick the Song Writer
Derrick says he'll never stop writing songs.
His music is very personally and he gets shy even talking about it.
His style is very eclectic but his next project will be a bit more cohesive.
Check out Derrick's CD "Life Music"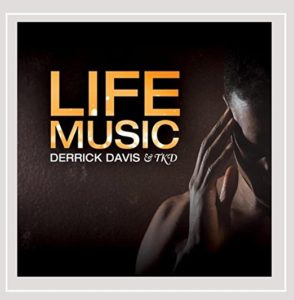 Advice & Inspiration from Derrick Davis
"You are enough. Believe in yourself."
"Don't be afraid to do what you know is in your heart to do."
"The only failure is in not trying."
"All of these things sound like cliché's but I've lived long enough for them to make sense."
"Fear is a waste of time."
Have more questions for Broadway Actor Derrick Davis? Let us know in the comments and we'll make sure to answer them!
Tags:
actor
,
broadway
,
opera
,
phantom of the opera
,
songwriter