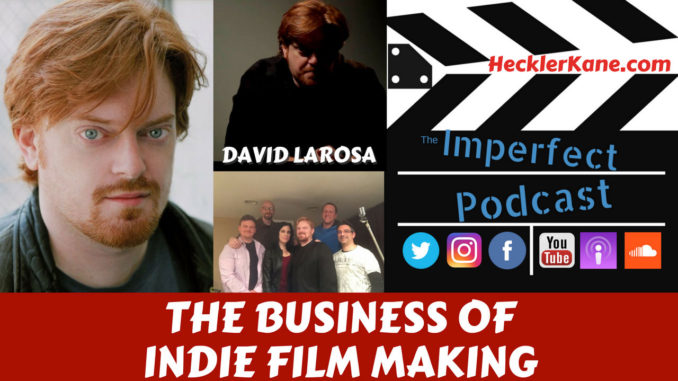 David LaRosa is an actor, director, producer and writer as well as the president of Feenix Films, an independent film production company. He was born and raised in Lincoln Park, New Jersey. David received a Gold Remi Award from the 2016 Worldfest Houston International Film Festival in the Crime/Drama category for his latest release, "Clandestine." He also received a nomination for Best Supporting Actor for his role as Special Agent Thomas Mackenrowe.
In this episode of the Imperfect Podcast we discuss the business of indie film making.  Unfortunately man filmmakers don't understand the business and one of two things happen. They don't have a plan for making money with their film or they get taken advantage of by a distribution company that doesn't have the filmmakers best interests in mind.

Keep up with Filmmaker David LaRosa
Twitter: @davefeenix
Davids LaRosa IMDB http://www.imdb.com/name/nm1390287/
Clandestine IMDB http://www.imdb.com/title/tt3325098/
Watch Clandestine
Local Police and Federal Officials join together to unravel a sinister meth crisis in a small suburban town. Faced with the prospects of life changing events, the team struggles to balance their personal fears with their professional duties. Starring: Nick DeMatteo, David LaRosa, Janine Laino.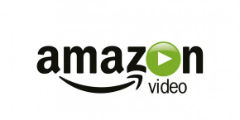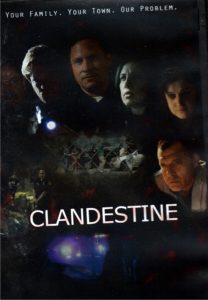 David LaRosa Interview Highlights
How did you catch the film bug?
It's hard to say exactly, but many years ago I found out that my cousin, who I never met, starred in a 70's sitcom. He was actually my favorite character on the show. I think the fact that I could watch someone related to me perform on TV sparked my interest in the field.  Also growing up in the 70's and watching a movie like Star Wars, made my head explode with possibilities.
I eventually got involved with my High School plays, but when I went to college, I didn't want anything to do with acting, so I majored in Political Science until I realized that field was actually acting as well. I eventually dropped out and took acting classes, where I met my wife and business partner. We started a theater company in 2006 and then decided to do our own thing, so we created a web-series. A couple years later in 2008, we formed Feenix Films.
It's an LLC. I am the president, Janine Laino is the treasurer, Nick DeMatteo is the Vice President, and Kate McGrath is the Business director.
Making movies is a business. You do all this creative stuff, but you need to have this super structure underneath that allows you to do the creative fun stuff.  We developed a strategic plan, which consisted of two phases. Phase 1 was to create and learn from our mistakes. This meant to evaluate what skills we had and what skills we didn't have in house. The skills we didn't possess, we went outside and hired professionals, which were our DP and a sound person.  "Clandestine" is the culmination of Phase 1.  Phase 2 is: we use what we learned from the film and build up. Now we have several scripts, which we will use to attract investors.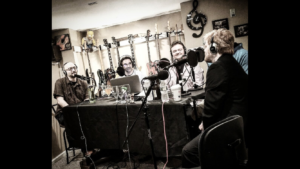 Where did the idea for Clandestine come from?
Kate McGrath, the screenwriter, was influenced by her father's stories of life as a Long Island police officer. She never forgot this disturbing incident that scared her as a child. This film brought that image to life.  There is a form of meth in Long Island that is coming up from Mexico. Also no one has explored the use of meth in this particular area yet. It makes the war on drugs a little fresher. The film is an analogy of the entire war on drugs and what people and towns go through.
How important is the relationship between the DP and the Director?
That's the most important relationship there is. We interviewed many DP's. We received over 300-400 resumes and reels. I went through all of them before deciding on Brad Rego. He quickly understood the feel and type of images I wanted and why.
Where does your business acumen come from?
I went back to school and changed my major to psychology and minored in political science, then got my masters in social work. I completed my studies with a dual concentration in administrative and therapy. I used this to develop the business aspect.
Also, my partners and I work together using our composite knowledge and a bit of common sense.
We realized that Feenix Films's focus is the story and our ability to relate to our audience.
When you made this film did you have a distribution plan or did that come after the fact?
Right from the start, we placed a lot of the money toward PR. Chris Ryan, who played Billman in Clandestine, said, "Twitter is a huge room where everyone is yelling at the exact same volume level." So how do you get above the volume level? You need to pay for a spotlight or a megaphone, which translates into, "pay for PR."
The Indie film market has changed. In the 90's the question was, "how many theaters are showing your film or what city is your premier? Now the question is, "how many platforms and which ones is your film showing on?" With the help of our sales agent, Circus Road Films, and our distributors, Candy Factory Distribution, our film Clandestine, is on multiple platforms with more on the way.
Do you find directing yourself as an actor in the film difficult?
I keep waiting for the big problem, but it didn't come. I love it. Maybe taking some of those psych classes helped me to compartmentalize. My whole acting approach is to think like the character, step into those thoughts and you're there, you're done.
It's like when you're a kid, you're not thinking, you're playing.
What gear did you use to shoot this film?
We shot the entire film on the Cannon 5D, DSLR. It came in handy because some larger cameras would be unable to capture some of the shots due to space restrictions. We edited the film using Final Cut 7, because I can't stand Final Cut X. I guess it is what you get used to working with.
Have you done any crowd funding?
We have but it didn't go so well until we learned several strategies that helped. You have to work at it.  There are pros and cons to it.
What did you learn from making Clandestine that you can apply to your next feature film?
 The most important thing for me is to make sure you spend the time necessary to put together a team of people you can rely on.