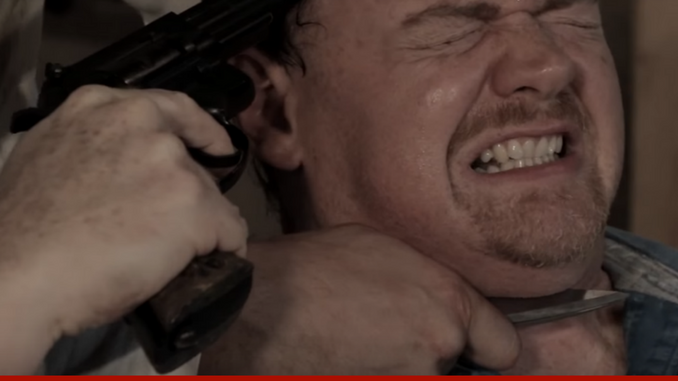 On this week's Halloween Special see which one of us was lucky enough to eat lawn clippings, moldy cheese & rotten eggs during our movie quiz version of Jelly Belly Bamboozled. Plus we celebrate our 2 year anniversary of our short horror film Twisted and review Film Riot's latest indie shorts, Chainsaw & Ghost House.
Chainsaw a Horror Movie in Real Life
We take a look at Film Riot's latest short film for Bloodtober called Chainsaw. Watch below and tell us what you think.
Ghost House by Film Riot
The next short film called Ghouse House was also by Film Riot. Tons of special effects and a fun twist make this horror short worth the watch!
TWiSTED Short Horror Film – 2 Year Anniversary
It's been 2 years since we released our short horror film TWiSTED which was featured at the Long Island International Film Expo in 2016. We hope you enjoy watching it as much as we did making it!
Follow us on Social Media:
Twitter: http://twitter.com/hecklerkaneinc
Facebook: http://facebook.com/hecklerkanecreations
Instagram: http://instagram.com/hecklerkanecreations