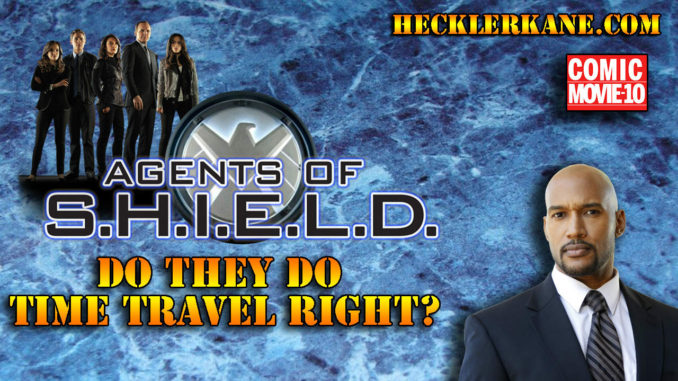 On this episode of Comic Movie-10, the Kane brothers discuss season five of Agents of Shield, specifically focusing on the shows ability to time travel, and whether or not it was handled correctly.
Joe and Dan question whether the time travel throughout the season was successful, or if it left viewers with holes in the story. To start, the brothers analyze the fact that time travel allowed Daisy Johnson the opportunity to fix the world, because she had previously been viewed as a destroyer. Time travel helped her to see her mistakes, and correct them. Similarly to Daisy's character, General Talbot's character flipped from being a good character to a villain.
In addition, time travel caused Coulson's death, yet viewers see him make the ultimate sacrifice by giving his life in order to save society. This was possible due to the knowledge Coulson obtained as a result of time travel. The brothers also explain how time travel throughout the season saved the lives of both Robin's mother and Mack, yet as a result, Fitz was killed, where he originally should have survived. Yet, the topic of Fitz brings up some interesting ideas, as Joe and Dan point out. In the very beginning of the season, Fitz freezes himself in order to jump into the future. It can be argued that he is actually still frozen rather than dead, and will reappear.
Overall, the Kane brothers explain that the season wrapped without a cliffhanger, as it typically does. This leads to the questioning of whether there will be a sixth season of the show. Let the Kane brothers know what you think of the time lapses in the show, and whether you agree or disagree with the strengths and weaknesses they have found. Leave your comments, questions, and opinions in the comments section after watching, and as always, be sure to tune in next time to the newest episode of Comic Movie-10!