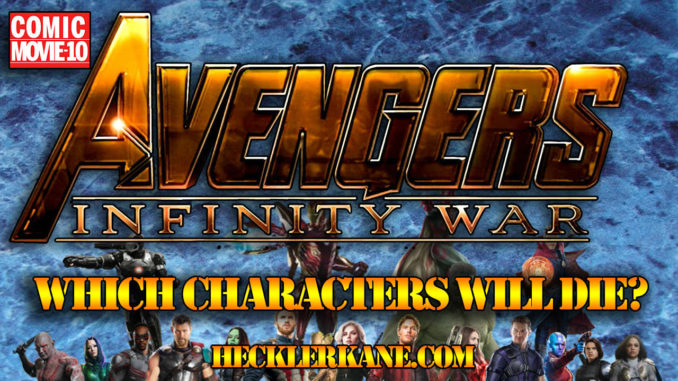 On this episode of Comic Movie-10, the Kane brothers make enormous speculations about who will die in Marvel's Avengers Infinity War. To start, the boys examined IMDB to determine which characters made it to the official site for the untitled fourth Avengers movie. After comparing the lists between the third and fourth movies, they were able to say who would certainly survive the third film. They were also able to rule out the deaths of any characters that have their own upcoming movies, including Spider-Man, and Antman.
The brothers then discuss some characters that did not make the 4th movie on IMDB so far, but how they are unlikely to die based on their popularity and the plots of the movies. This includes Zoey Saldana, Chris Pratt, and Bradley Cooper's characters. The brothers also agree it is unlikely Don Cheadle's character will be eliminated. Tune in to find out why they feel this way, as well as what they believe the fate might be for characters like Mark Ruffalo's Hulk, Paul Bettany's Vision, Pom Klementieff's Mantis, and Anthony Mackie's Sam.
Both Kane brothers agree that any deaths that occur during this movie must be impactful to the story line and tug on viewers' heartstrings. Also, check out why Joe and Dan feel Thanos could be at the very center of many of these possible deaths. After watching, let them know your fan theories too. Who do you think will survive the third installment, and who will not be as lucky? Leave your comments, questions, and opinions below, and as always, be sure to tune in to the next episode of Comic Movie-10.