20 March, 2017
0 Comments
---
Download The Melanie Wise Interview For Free: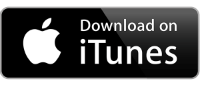 An accomplished actress and stunt woman, Melanie Wise has been acting professionally for over a decade. As lead actress of the award-winning horror-action film, Hanah's Gift,  Melanie won best actress at the IndieFest Film Festival. She is also an accomplished producer, video and sound editor with skills in sound effects, graphic design, 2D motion graphics, and specializes in polishing troubled projects.
Melanie is the founder of the Artemis Film Festival. Now in its 3rd, it's more than your typical indie film festival. It not only celebrates women, but women who kick ass.  From female action heroes and stunt women to female activists and business women, the Artemis Film Festival features 3 days of action packed content in Santa Monica, CA.
Talking with Melanie we learn what it takes to run a film festival, what being a female stunt woman is like in Hollywood and why women kick so much ass!
Support The Artemis Film Festival:
Crowd Funding page:  http://www.WomenKickAss.com
Artemis Film Festival:  http://www.ArtemisFilmFestival.com
Artemis Motion Pictures: https://www.artemismotionpictures.com
Every Wednesday at 7pm PST join Melanie for the #WomenKickAss Twitter chat
Twitter Handle(s):
Melanie Wise, Founder @IamMelanieWise
Artemis Motion Pictures:  @ArtemisPics
Artemis Film Festival:  @Artemis_FF
Team Members:
Sean Newcombe, Co-Founder: @therealnewk
Megan Hubbell, Social Media Goddess: @MeganHubbell
Indus Alelia, PR & Outreach Mgr: @IndusAlelia
Watch The Entire Melanie Wise Interview
Read The Melanie Wise Interview Highlights
How did you get involved in the film industry?
I started out modeling and that was a non-starter which doesn't make sense at my height. They say models have to be tall but in Los Angeles it was the bathing suit industry and all the models are 5ft tall. I eventually ventured into acting and I've always been physically inclined so stunts were a no-brainer. One of the first jobs I worked was a Sunkist commercial. They only hired me because I was big enough to tackle a guy.
It was a non-union with just a day rate, no residuals and no bumps for stunt hits and I was dumb enough to not know to ask for it. There were a pile of people jumping into this one thing and I would end up at the bottom every time we did a take. I was covered in bruises from one end to the other but it was fun. At the end of the day, I got paid for a day on the beach to tackle a guy.
Was that your first professional job?
It wasn't the most professional, but yeah. Some people consider low budget film making, not very professional and I'm not sure I align well with that sentiment. Anytime you have less resources, the thing that you need to excel at is creative problem solving. I think that's where the professionalism does show up.
How did you make the jump to film and stunt work?
I've done all of my own fight scenes and I love fight stunts. I don't get into things like fire burns and high falls. I consider the stunts that I do to be the simplest version. When people call me a stunt woman it's kind of a lie because there isn't much an "oops" factor to it. If I screw up I might break a bone but in some stunts if you screw up you might be dead. I have a long athletic history so doing a fight scene is a long athletic dance.
Have you had any formal martial arts or fight training?
I do have some martial arts training, some boxing training and some stunt training. I want to start training on wire work.
What's the craziest stunt you've ever done?
It wasn't crazy, just difficult. The film Hanah's Gift was shot from the point of view from one of the characters and in real time. The whole movie looks like a 90 minute cut. There is a fight scene in it that's kind of short but the actual take was 9 minutes long. In most fight scenes you setup angles and takes and directions. For what we shot there were not cut-to's. You had to nail it. We wound up taking that 9 times and when it was all said and done I had broken two bones.
I don't know if I could live with myself if I was careless and actually hurt somebody. There was a fight scene I did with a guy and we choreographed and rehearsed. We know it was going to be dark on set going in. I'm supposed to swing a flashlight at him and for whatever reason he stepped into it and I rotated my hand and I actually clocked him in the head. It was just an extraordinary error. Looking back I'm just glad nothing serious happened. Simple simple things can cause big big problems.
What goes into choreographing and prepping a fight scene?
It depends on the difficulty level of it. Punches and kicks and basic throws aren't bad to do. When we shot our crowdfunding video we shot 4 short action sequences. I think our entire shooting time for choreography and shooting was probably 12 hours. We choreographed and rehearsed on one day and shot on another.
When you choreograph you're not necessarily doing it on location so you have to make some adjustments on the day of. It depends on the skill level and strengths of the people you have. You wouldn't ask someone who's not good at kicks to do a head kick.  Part of doing stunts is getting bumps and bruises.
Where did you get the idea for the Artemis Film Festival?
There's a team of us. I'm called the founder but I prefer my title "Fucking Professional Picky Bitch." I want to put Melanie Wise, FPPB but you know. All of us have known each other for a lot of years and love content that was action oriented with female leads. We struggled with putting that type of content into the world so we started our own festival. It's a great thing and I'm honored we can do it every year but it's a lot to do.
Our first year I thought we were going to get laughed out of the park but we actually got over 200 submissions from 25 different countries in 2 months. You get content that doesn't fit but the majority was content with badass women in it including narratives, documentaries. Things about history that aren't known from shorts to feature length films. We block together shorts that are similarly themed.
The regulation for the festival is that the film needs to feature a female in a leading or co-leading role in a physical action role or some type of activism. We don't have distinctions that women need to produce or direct. On screen we just need to see empowered images of women.
What is your selection process like?
What's interesting is, if you look at most film festivals, unless it's a genre festival like horror or action, there's not a huge number of festivals these films can play at. Most film festivals program documentaries, dramas and comedies. A lot of these films don't have a good home and they should.
How many years have you been running the Artemis Film Festival?
We are in our 3rd year. We are still very young and have been fan backed every year. I think it's fair to say our fans like us. It's been an amazing ride. I've had the belief for years that women in action is something that popular audiences are into. That's true the world over because we are getting films from all over. Our first year we got a film from Iran about female empowerment.
What films standout as a favorite of yours?
I'm not a festival goer, I think it's a yawn to me. We program exciting stuff. It's not like you're going to walk in and fall asleep. This year amongst our submissions we have a film that won Student Academy Award. It's a period piece that features a female racecar driver. We've got a documentary from Tazmania of all places. The lady that actually brought the piece together and actually told her story through the events that happened. They took down a billion dollar logging company. Those kinds of stories are ones we really need to see.
When are submissions open for the Artemis Film Festival?
Submissions closed on December 15, 2016. For our 2018 festival we are getting ready to announce the submission schedule which we probably open in August. The festival takes place Thursday April 20 – Sunday April 23. Our red carpet will be in Beverly Hills and the last 3 days of the festival will be in Santa Monica.
What film makers inspire you?
One of my favorites is Joss Whedon. He does amazing action. From what I've read for Avengers is that he wrote so many female roles and fought tooth and nail and ended up with one female character. He tells amazing and brilliant stories and casts equal distribution of men and women roles.
Are women in film making headway in Hollywood?
I definitely think things are changing. I can't look at it and say wow we've accomplished so much. The cool thing is TV is way ahead of film. We have a snobbery between the small screen and the big screen. The bottom line of it is cable is turning out some badass female characters. We still have a lot of room to make up in film and we aren't anywhere we need to be.
I just participated in article discussing sexism in Hollywood. They included some quotes of mine and I read the stories from the others that were included. One lady talked about she was physically intimidated for saying something she didn't say and tracked down to her by 4 men.
What's in store for you in the future?
I'm trying to get a better sense of balance and either get my energy back to content making or something else. I really would like to see our whole team focus on making content. We've been working really hard behind the scenes. We have more honoree announcements to make for this year but I have so much on my plate I'm trying not to plan too much. Honorees this year include Tom Cruise and Nichelle Nichols, the original Lieutenant Uhura. The stunt people we have every year are legendary.
Herding film makers is like herding cats. The amount of people that make a film and don't make cover art. When I start asking for deliverables like high res files and I don't get what I need. We need Blu-Ray to be able to showcase their films or they come in with region 0 and don't play in a region 1 DVD player. It's a lot of work but it's worth it but film makers need to start mastering the business side of things.