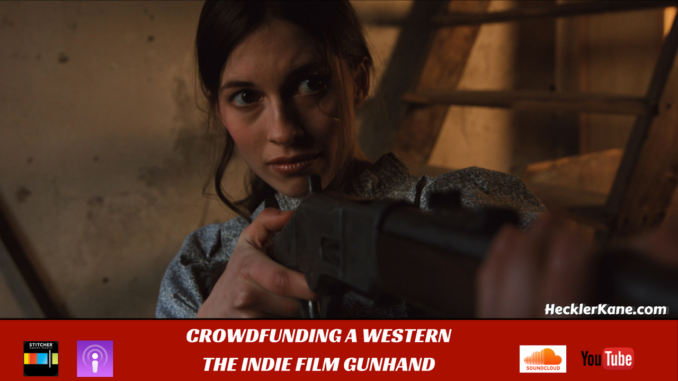 Crowdfunding a western. Not words you'll hear often these days but that doesn't mean there aren't some film makers up to the task.  Gunhand the movie Screenwriter / Director Rey Agaoglu and Producer David van der Meijde from the Netherlands have teamed up with Executive Producers Brandon Waites & Erman Baradi from the United States to tackle Rey's vision for a gritty western called Gunhand!
This week on the Imperfect Podcast we got to sit down with Rey and Erman to discuss the inspiration and the hurdles of making a modern day western. Gunhand the movie has caught the attention of the indie film community, including us for two reasons. Westerns are a unique film niche that requires a gripping story coupled with beautiful locations to deliver its message and submerge the audience into the story.
About Gunhand The Movie
Inspired traditional Westerns, Gunhand is an independent feature film with a modern twist. They've been fine tuning the script for the past three years and over time we have built up enough footage for the teasers that have been winning audiences on IndieGoGo.  Indie films are no stranger to crowdfunding. You can show your support for Gunhand by visiting www.gunhandthemovie.com. With  some amazing perks like having your name and picture on a "WANTED" poster in the movie you'll want to be part of the action. Gunhand the movie is slated 2017.
Preview: Gunhand The Movie Interview
Interview with Gunhand Film Makers Rey Agaoglu & Erman Baradi
Soundcloud: Crowdfunding a Western – Indie Film Gunhand
iTunes: Crowdfunding a Western – Indie Film Gunhand
Did you make a donation?  Have a question for Erman or Rey? Leave us a note in the comments and let us know what you think of Gunhand and if you'd like to see more interviews like this. Don't forget to join the conversation with us on Twitter and use the hashtag #SupportIndieFilm.